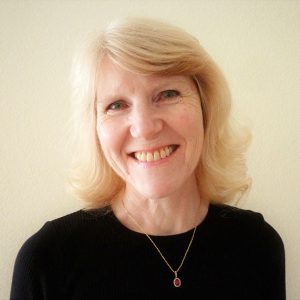 Ann Melotti
Sr. HR Consultant
Ann Melotti has 30+ years of comprehensive Human Resources leadership and management experience at a wide variety of companies: small and local to large and global, including biosciences, technology, manufacturing, defense, financial, and health services. Ann has participated as a member of senior management and M&A integration teams, partnering with business unit leaders in the achievement of corporate goals. Her strong technical HR knowledge in the areas of Compensation & Benefits, Employee Relations, Staffing, Training & Development, and regulatory compliance enabled her to contribute to strategic, long-range planning and tactical, time-sensitive execution.
Ann's understanding of the importance of establishing trust and credibility, coupled with her experience in a multicultural work environment, have resulted in her creating healthy work cultures and developing high-performance teams, both on-and offsite. Her leadership during organizational restructurings has been instrumental in ensuring fair and sustainable treatment of affected individuals. During her tenure at a Germany based bio-science company, Ann also participated in the development of a succession planning program and assisted with the transfer and relocation of expatriates. Her bilingual (German/English) skills served as a helpful tool in accomplishing some of these efforts.
Ann has a B.S. in Business Administration/Management and an MBA. She is also certified as a SHRM-SCP (Society for Human Resource Management-Senior Certified Professional) and SPHR (Senior Professional Human Resources).
Ann Melotti's services include:
Developing and managing all HR functions, including staffing, compensation, benefits, employee relations, HR information systems, and training
Assessing the HR function ("HR audit")
Building HR infrastructure and supporting multi-unit, multi-state and international business units.
Creating and implementing policy manuals and employee handbooks.
Designing and managing recruitment procedures, compensation programs, incentives, and performance management systems.
Providing consultation on Office of Contract Compliance Programs (OFCCP) compliance reviews
Reducing employment litigation risk by conducting training programs.
Facilitating organizational development and restructuring, merger integration, strategic planning, and improving team effectiveness in rapidly changing environments
Improving management effectiveness and employee productivity through opinion surveys and implementation of developmental programs
Decreasing employee turnover through the implementation of rewards programs and retention strategies.
Leading supervisory skill development programs
Leading organizational culture development and enhancement