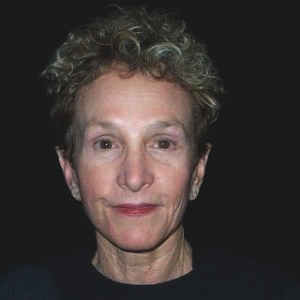 Annie Russo
Sr. Consultant, Communications & Coaching
Annie Russo is an accomplished savvy communications and learning specialist, coach, and writer. Her engaging, real-life approach encourages individuals to explore strategies for sustaining strong, successful relationships through insight, adaptation and practice.
Annie has created personal and professional development programs for clients in many different organizations: health care, education, finance, service, sales, not-for-profit, construction, hospitality, pharmaceutical telecommunications, retail, military, aeronautical, manufacturing, consulting, utility, high-tech and Indian gaming. Her clients include Boeing, Hallmark, Dura Pharmaceuticals, Sharp HealthCare, Disney Consumer Products, Cubic Corporation, SDG&E, SAIC, Helix Environmental Planning, Alphatec Spine, SD County Regional Airport Authority, Viejas Enterprises, Family Health Centers of San Diego, By Referral Only, H.G. Fenton, Associated General Contractors of San Diego, Cymer Corporation, Gafcon, Inc/SharePoint360, Lockton Companies, LLC, Welk Resorts, and various law firms.
She holds a Bachelor's degree in English Literature and Communication, and two Master's degrees: one in Counseling and one in Instructional Design.
Annie's accomplishments and services include:
Coaching: Success includes overcoming skepticism from clients required by their companies to participate in coaching, particularly intellectually gifted and highly credentialed clients.
Communication coaching: interpersonal; team and individual, executive and staff, written, verbal and non-verbal; presentations.
Corporate Communications: Creating and editing company communications, such as briefs and publications for employees organization-wide, marketing copy, website content, company reports, interactive workshops, press releases, blogs, job descriptions, and human resources tools.
English Language Skills and Business Writing: Practical competency development on culturally neutral English language communications. Coaching and editing to increase the effectiveness of written business communications.
Learning: Providing action learning and performance support to identify, extend, and leverage innate strengths, increase awareness of personal barriers to professional success; address self-identified needs, and adapt one's preferred interaction style to accommodate others' motivations and values.
Learning Design: Developing and facilitating workshops, meetings and events; working with subject matter experts; individual tutoring.
Focus Groups: Facilitating specialized focus group and team-building efforts (e.g. process improvement, action learning, problem-solving, and gainsharing).
Employee and Customer Experience: Optimizing employee engagement and performance, while maximizing customer loyalty.
Corporate Initiatives: Identifying and supporting corporate initiatives in leadership, team building, organizational effectiveness, and collaboration to achieve exceptional results and a "career best" experience.
Process improvement: Analyzing business problems to determine root causes and contributing factors. Facilitating change in processes and outcomes.