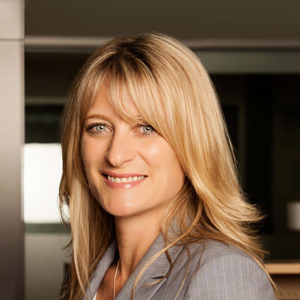 Liz Pagano
Sr. Consultant, HR, Coaching, Leadership Development
Liz Pagano has been in HR leadership roles for over 25 years, including Sr. VP and VP of HR positions at several companies in life sciences, financial services, full-spectrum senior-living communities, marketing, law, and pharmaceuticals. She has also held executive positions in operations, including being a Chief of Operations who lead all business functions impacting revenue and profitability.  Liz has managed employment bases of over 3,500 employees, with offices in over 30 states.
She works extensively with organizations on strategic initiatives, HR program design, organizational effectiveness, change management and culture creation.  Liz's work with organizations often focuses on executive coaching and leadership development.  She also performs the entire range of SVP/VP of HR functions for clients.
Ms. Pagano has a bachelor's of science degree in Labor Relations from Cornell University in Ithaca, New York. She has received several performance honors, including recognition as a Finalist for The Women Who Mean Business Awards. The organizations she has led have frequently been selected for recognition in the SHRM Workplace Excellence program, Top 100 Fastest Growing Companies in San Diego, as well as the Union Tribune's Top Workplace awards.
Ms. Pagano has been a professional athlete, competing internationally and receiving multiple awards in the sport of beach volleyball. Her national and international accomplishments include representing the United States in the 1999 and 2003 Pan American Games. Liz brings to her consulting and coaching clients many of the habits she cultivated in professional sports competitions, such as strategic thinking, focus under pressure, quickly assessing and adapting to shifting circumstances, teamwork and collaboration, solution-orientation, accountability, recovering from setbacks and maintaining a learning mindset.
Liz's services include:
Leadership development
Coaching
Training
Executive team-building
Keynote and speaking at executive retreats
Facilitating strategic planning
Development of HR strategic action plans aligned with the business strategy
Assessment and optimization of corporate HR functions
Workforce planning
Change management
Culture development and alignment
Organizational effectiveness, including design and enhancement
Mergers & acquisitions, reorganizations, reductions-in-force
Sr. VP & VP responsibilities, programs and projects across the full spectrum of HR functions