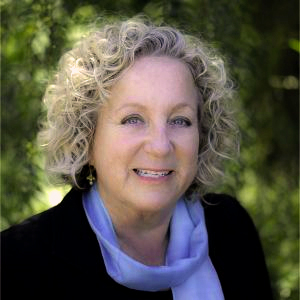 Barbara Elliott
Expert on Disabilities, Accommodations, Leaves
Barbara Elliott's expertise focuses on the prevention and resolution of a particularly frequent basis of employment discrimination complaints in California:  physical and mental disability.  Barbara has provided disability management services, including facilitation of the interactive process and reasonable accommodations, for over 30 years as a consultant and manager at companies including Qualcomm, Sempra, San Diego City and County School Districts, Solar Turbines, hospitals, manufacturing plants, and many others.  Barbara is an expert witness.  She supports employers of all sizes in the effective management of both workers' compensation and non-occupational based illness, injuries, and absence management concerns.  Barbara is highly effective at developing and implementing Integrated Disability Management programs designed to meet the specific needs of an employer while facilitating ease of administration and maintaining compliance with the ever-evolving mandated leave of absence and return to work laws.  Barbara has an MA in Counseling from Oakland University.
Barbara teaches seminars and professional courses pertaining to the various aspects of compliance with mandated leaves and required return to work practices.  She provides attendees with practical hands-on tools and guidance that works.
Barbara's focus is to do well by doing right – to support and assist employers in fulfilling legal obligations while keeping their business on track; and to enable individual employees to navigate what is often a challenging times due to illness or injury.  She's dedicated to resolving complex disability, leave of absence, and return to work situations while keeping her commitment to the highest level of integrity, openness, and long-term relationships.
Barbara Elliott's services include:
Expert witness testimony, focusing on matters related to disabilities, interactive process, reasonable accommodation, leave management, return to work, employment separations, discrimination, harassment and retaliation 

Facilitating the Interactive Process and Reasonable Accommodations (required under the Americans with Disabilities Act / Amendment Acts (ADAAA) and the California Fair Employment & Housing Act (FEHA))

Development and review of Leave and Return to Work company policies

Essential Function Job Analysis applicable to occupational and non-occupational absences 

Creating and implementing comprehensive Integrated Disability Management policies and programs  

Establishing processes and managing the complexity of workers' compensation and non-occupational based leaves of absence mandated by federal and California laws, including their interface with paid sick leave (California and City specific) and benefits (provided by employers and federal/state government agencies)

Consulting on Workers' Compensation leave and return to work obligations 

Fitness for Duty coordination.

Consultation on medical confidentiality

Consultation and non-legal representation in hearings, e.g., Workers' Compensation Appeals Board  

Outplacement assistance including vocational evaluation; psychometric testing; personal and vocational counseling; development of return to work (RTW) plans; job analysis; job development; labor market surveys; and RTW consultations with physicians, attorneys, and training institutions.

Supervisor and Manager training seminars and toolkits.