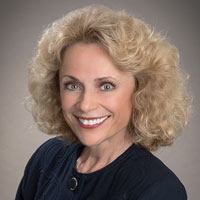 Cláudia Schwartz
Founder and President
Cláudia Schwartz founded HR Results 21 years ago with the mission of being a catalyst for the purposeful growth of professionals and organizations. Since then, HR Results has worked with over 450 clients, who have come to us because they know our work, or were referred by colleagues who trust the value we bring. These relationships with professionals we respect and enjoy are the fuel that maintains our effort.
Before founding HR Results, Cláudia held Human Resources leadership roles for close to 20 years in companies with up to 10,000 employees across industries. Being responsible for the full spectrum of HR functions provided a solid foundation for the skills that continuously evolve and benefit our clients.
For about 15 years, Cláudia has been designated as an expert witness in employment litigation. Her testimony has included, but not been limited to, discrimination, harassment, retaliation, HR policies and procedures, hiring, training, investigations, interactive process and reasonable accommodations, labor relations, termination of employment, and other HR practices.
Cláudia has conducted hundreds of workplace investigations. She holds a Private Investigator license granted by the State of California (PI License 28731) and the AWI-CH credential. Cláudia's interactions during investigations and the comprehensive reports she produces have been credited for facilitating problem resolution, preventing litigation and allowing for constructive outcomes. Cláudia also provides consultation and training on conducting investigations, bringing clients uniquely practical learning and useful resources.
Cláudia became the court-appointed consultant to implement the EEOC Consent Decree on a $47 million class-action settlement. After two years, she received unsolicited letters of recommendation from the EEOC Sr. Trial Counsel and the lead attorney for the class of 5,000 plaintiffs.
Cláudia is the Director of the UCSD HR Leadership Program and has taught university courses for over 25 years. She appreciates the opportunity to stay current with both established and evolving HR practices, while supporting the development of HR professionals in our community.
Cláudia has been a speaker at CEO groups (e.g., Vistage) and conferences (e.g., SHRM). Her business and leadership background includes being a member of a Venture Capital firm, and former Vice Chair of the board at an $110M organization.
Awards Cláudia has received include the Exemplary HR Professional of the Year award by the San Diego Business Journal. She grew up in Latin America, having skills in Spanish and Portuguese, global HR management and cultural diversity.
Cláudia's services include:
Human Resources consulting, including the services listed under HR Consulting
Expert witness testimony
Investigations (AWI-CH, CA PI license 28731)
Coaching (Certified Coach – Marshall Goldsmith Stakeholder Centered Coaching)
Training, such as harassment prevention training, respect in the workplace, DEI, leadership development, managing within the law, performance optimization using FeedForward
ROI, dashboards, scorecards, HR analytics