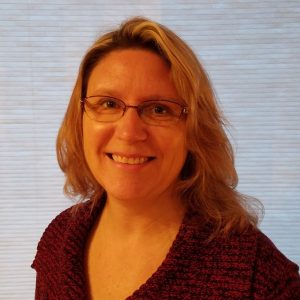 Michelle Maybaum
Expert on Disabilities, Accommodations, Leaves, and Global HR Practices
Michelle Maybaum is an expert witness and consultant, focusing on HR practices, employee relations, and complex issues related to disabilities, the interactive process, reasonable accommodations, leaves, and return to work. 
Michelle's background includes over 30 years in HR leadership positions, including being a Sr. Director of Global Employee Relations at Qualcomm.  At the global level, Michelle has developed and implemented employment policies and practices in areas including hiring, ER, workers' compensation, disability and absence management, employee complaints, investigations, performance management, compensation, HRIS, benefits, mergers & acquisitions, reductions-in-force, and terminations. While leading 15 professionals, Michelle continued to personally handle most difficult issues, performing as an internal investigator, Lead Accommodation Specialist, and designer of global diversity and inclusion programs.
Michelle has been a member of the Board of Directors at organizations including Disability:IN (formerly USBLN) and DeafTEC (Rochester Institute of Technology/ National Science Foundation).  Her speaking engagements include Employment Roundtable of Southern California Annual Conference, Disability:IN National Conference, Industry Liaison Group (ILG) National Conference, Disability Management Employer Coalition National Conference, Job Accommodation Network Webinar, San Diego Department of Rehabilitation – Employer Training, and San Diego Human Resources Forum.
Michelle Maybaum's services include:
Expert witness testimony on HR practices, often focusing on matters related to disabilities, interactive process, reasonable accommodation, leave management, return to work, discrimination, harassment, retaliation, and termination. 

Facilitating the Interactive Process and Reasonable Accommodations, as required under the Americans with Disabilities Act Amendment Acts (ADAAA) and the California Fair Employment & Housing Act (FEHA).

Development and review of leave and return to work company policies.

Essential function job analysis. 

Establishing processes and managing the complexity of workers' compensation and non-occupational based leaves of absence mandated by federal and California laws, including their interface with paid sick leave (California and City specific) and benefits (provided by employers and federal/state government agencies).

Consulting on workers' compensation leave and return to work obligations. 

Fitness for duty coordination.

Training, including disability management and the prevention as well as resolution of bullying, discrimination, harassment, and retaliation.

Working with both employers and employees in resolving complex situations, while keeping a commitment to integrity, openness, and constructive relationships.