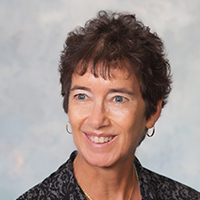 Nancy Aeling
Investigator, Sr. Consultant and Trainer
Nancy is a highly skilled employment attorney with over 12 years of experience in employment litigation and advising clients on matters including discrimination, harassment, retaliation, wage & hour, employment policies and practices, etc. Nancy is dedicated to conducting investigations that not only satisfy high legal standards but also allow for constructive resolution of employment matters.
Before becoming an employment attorney, Nancy had successful careers that bring a multi-faceted perspective to her work with Human Resources and investigations. Her experience includes business roles in Finance at challenging work environments in New York City. Nancy's high integrity, ethics, practical wisdom and talent for establishing genuine rapport heighten her effectiveness as a workplace investigator, consultant and trainer.
Nancy has a B.A. in Archeology from UCLA, a Master's degree in Anthropology from University of Cincinnati, and a J.D. from the University of San Francisco School of Law. She is a former adjunct faculty member at New York University.
Nancy's services include:
Workplace investigations
Coaching and consulting with HR professionals on how to conduct investigations
Training on topics including workplace investigations, managing within the law, reasonable accommodation and the interactive process
Preventing and resolving workplace conflict
Writing policies, procedures, employee handbooks
Facilitation of interactive process and reasonable accommodations
Organizational effectiveness consulting
Ethics consultation, issue resolution, learning and development