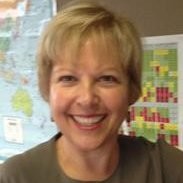 Peg Ross
Sr. Consultant, Expert Witness and Trainer
Peg Ross's comprehensive and contemporary expertise comes from C-level and executive HR leadership positions nationally and globally. Before focusing on consulting in 2021, Peg's most recent role was Chief People Officer at an organization with 2,500+ employees, operating in 37 countries.
Peg's multi-faceted perspective stems from working across a range of industries (from finance, real estate and legal to non-profits). After her experience at the Chicago Stock Exchange, Peg established and led the HR function for a 500-people securities company.  After heading HR for a firm of 850 attorneys, Peg led HR at a real estate investment trust company with 2,700 employees in 38 cities.  Peg then developed and led the Human Capital Center for the Grameen Foundation (a global NGO inspired by Nobel Prize winner M. Yunus), where she initiated and guided scalable and replicable solutions in over 12 low-income countries. Peg then led HR at an 800+ employee global NGO. Peg was the executive team member responsible for the people-related elements of the organization's merger, including due diligence and integration of the two organizations' culture, people policies, processes, and HR teams. Peg became the C-level leader responsible for HR at the merged organization, leading the strategic human capital management for 2,500+ people.
Peg's authentic empathy, constructive communication, resourcefulness, and respect for diversity come from her unique experience, including collaborating with teams across the US and globally, as well as living and working in countries from Japan to Africa.  Peg has a Master of Science in Organization Development (Loyola University of Chicago, High Dean's Honors) and a Bachelor of Arts in Cultural Anthropology (University of Illinois Urbana).  Peg is a SPHR, SHRM-SCP and Association of Workplace Investigators AWI-CH.
Peg's services Include:
Human Resources Consulting
Assessment and Development of HR Policies, Practices, Professionals and Teams
Expert Witness
Leadership Development
Coaching of Executives and HR Professionals
Training on the Prevention of Bullying, Harassment, Discrimination, Retaliation ("Harassment Training")
Diversity, Equity and Inclusion
Culture Development and Alignment
Organizational Effectiveness
Performance Optimization, Review Processes, and 360 Assessments
Employee Relations, Conflict Prevention and Resolution
Change Management
International, Global HR
Climate Assessments and Investigations